CO3 develops geofencing according to customer needs
Thanks to constant communication with the platform's users, CO3 can not only introduce new features on an ongoing basis, but also develop the functionalities already available. Based on an analysis of tour orders where geofencing is used, changes have been made to ensure faster and more accurate entry of loading and unloading addresses.
The postal address of the companies ordering transport is often not the same as the location of the loading dock – this is based on reports from CO3 customers and the transport companies executing the orders. As a result, the arrival time estimated on the basis of the data defining the moment of entry into the area marked as a crown in the geofencing service may differ from the actual one. Furthermore, when the real location deviates too much from the one automatically defined on the map, it happens that the arrival of the vehicle at the site is not correctly recognised by the system.
To meet customers and carriers experiencing this type of difficulty, the geofencing functionality in the CO3 platform has been modified so that the location can be manually corrected. Based on the address indicated, the interface displays a map to the ordering party along with the possibility of manually placing a pin specifying the exact loading/unloading point.

In addition, the revised geofencing crown created in the form of a circle is 500 m in diameter as standard, with the possibility to adapt it to the needs of individual principals.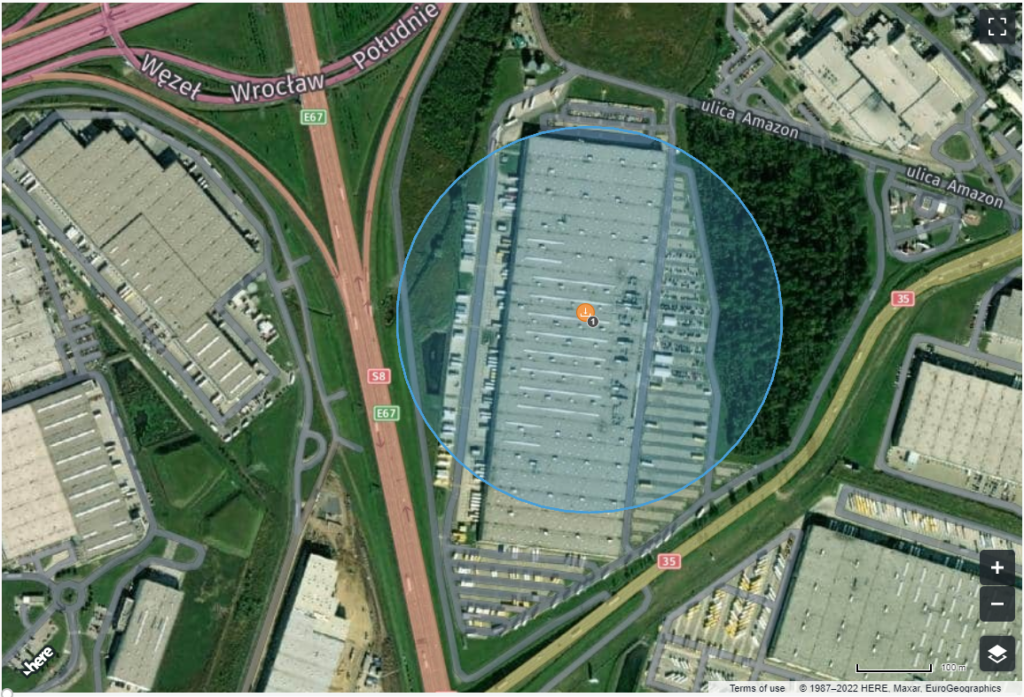 The solution speeds up the process of providing the location, while increasing data accuracy and eliminating problems of misidentifying the mutual location of the vehicle and the place of unloading or loading.