CO3 presented Express Monitoring service at Translogistica
The telematic integration platform CO3 participated in Translogistica fair. During the event it presented the Express Monitoring service for the first time. It allows you to monitor the location of the vehicle executing the order, even if the client and contractor have not previously cooperated.
Translogitica is the largest fair for shipping and transport companies in Central Europe. As one of the first opportunities to meet the industry after the epidemic break, the event taking place in the EXPO XXI hall in Warsaw from 3 to 5 November 2021 was especially anticipated. The three days of the event provided an opportunity to meet potential business partners, conduct face-to-face talks with them and learn about the trends for 2022 in transport, forwarding and logistics. The motto of CO3's presence at the fair was: "Explore Real-Time Visibility".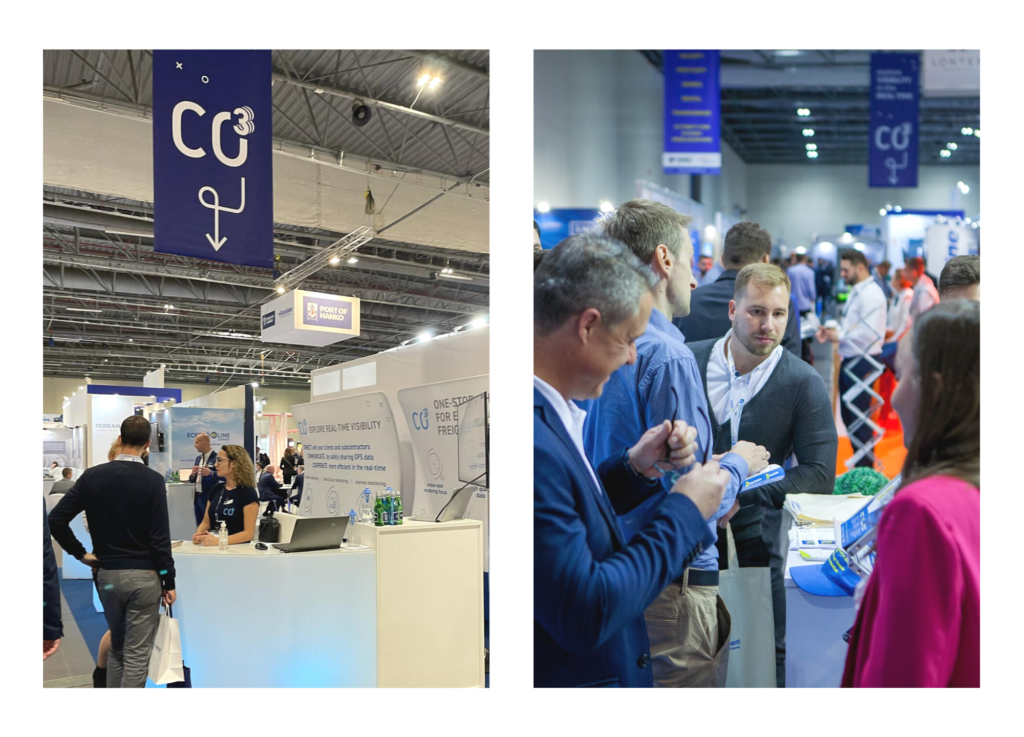 During the event, representatives of CO3 met with potential contractors, current partners and media. The subject of many talks was the "Express Monitoring" service, which was shown at the fair for the first time. The premiere solution allows you to search through the CO3 website for vehicles or companies registered on the platform (by the registration number, the name of the transport company or its NIP number) and to independently generate a monitoring request for a specific order. The novelty significantly improves the process of ensuring visibility in the case of orders with subcontractors, cooperation with whom has just started or the ones that the client has not previously worked with. Additionally, a presentation titled "Can visibility help in optimizing supply chain management?" was delivered by Grzegorz Patynek, co-founder and managing director of CO3
– Translogistica is the first fair we took part in as an exhibitor. We managed to achieve our goals, which were to increase brand recognition and build awareness of the advantages of our product – says Grzegorz Patynek. – Many of the talks we had with the fair guests bode well for future cooperation. We are glad that we were able to meet our current and future partners face-to-face. We are also convinced that this is not the last opportunity to do so – adds the co-founder and Managing Director of CO3.