CO3 Platform
- for shippers
Order status and vehicle positioning in real-time, resting periods, route history, and a possibility to share a view of chosen vehicles – CO3 provides supply chain transparency regardless of the fleet owner.
Check which companies are already providing monitoring.
Search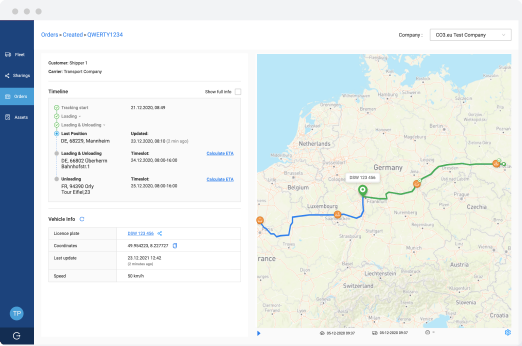 Flexible business model
Dynamic changes and adapting processes to business reality it's an everyday job in the logistics and road freight industry. That's why we offer a variety of cooperation models. Choose the one tailored to your company's needs.
Permanent monitoring
in case of a regular cooperation with subcontractors it's possible to monitor the fleet 24/7
Time monitoring
access to vehicle position in a given time period
Order monitoring
access to vehicle position from loading to unloading place
Spot monitoring
accessible for an order period mainly for one-off cooperations with a given carrier
Benefits
Access to historical data
Access to vehicle position history (up to 30 days back)
All fleet types monitoring
Possibility to monitor every type of vehicle with GPS
Sharing order status
Possibility to share a position of a chosen vehicle with your clients for an order period
Additional platform features
Multistops
adding multiple places of loading and unloading shipments
Information
about required driving breaks (>9 hours)
– you will know exactly when the shipment will arrive to its destination
ETA
estimated time of arrival for loading or unloading
ATA
actual time of arrival for loading or unloading calculated based on different types of data such as road traffic
Geofencing
possibility to receive a notification when the vehicle will reach a location of a given area
Fleet onboarding
We provide quick and easy fleet onboarding for subcontractors. A dedicated account manager is available always when our clients or their subcontractors need it..
We focus on speed and efficiency – the current standard time of onboarding being around 24h. In case of additional integration with a new telematics provider average onboarding is up to 5 working days.
If you want to know more, please contact our sales team directly or fill the form available below.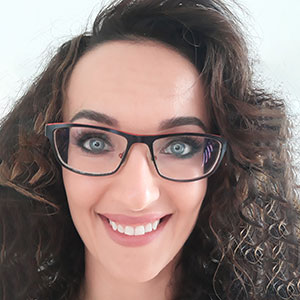 Arleta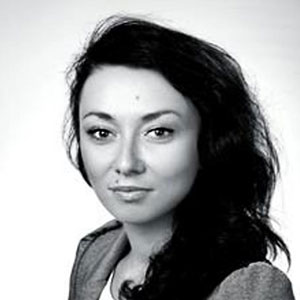 Agnieszka
Register
to test the functionalities of the CO3 Platform.