Time&Tour Monitoring- monitoring creation
1. In the Monitorings side menu, select Outgoing and then click on +Create monitoring.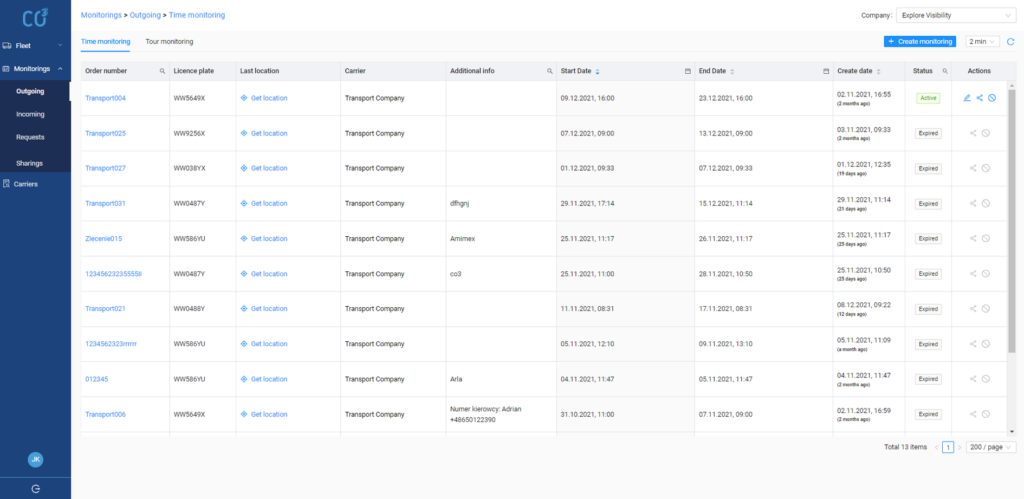 The following fields must be completed on the New Monitoring form:
Order number – to which the monitoring relates
Additional info –any content (optional field)
Carrier's company –is used to select the carrier who will carry out the transport. The list will display the names of all carriers who have agreed to cooperate.
Vehicle –is used to select the haulier's vehicle that will carry out the transport. The list will display the registration numbers of all vehicles that the carrier has made available.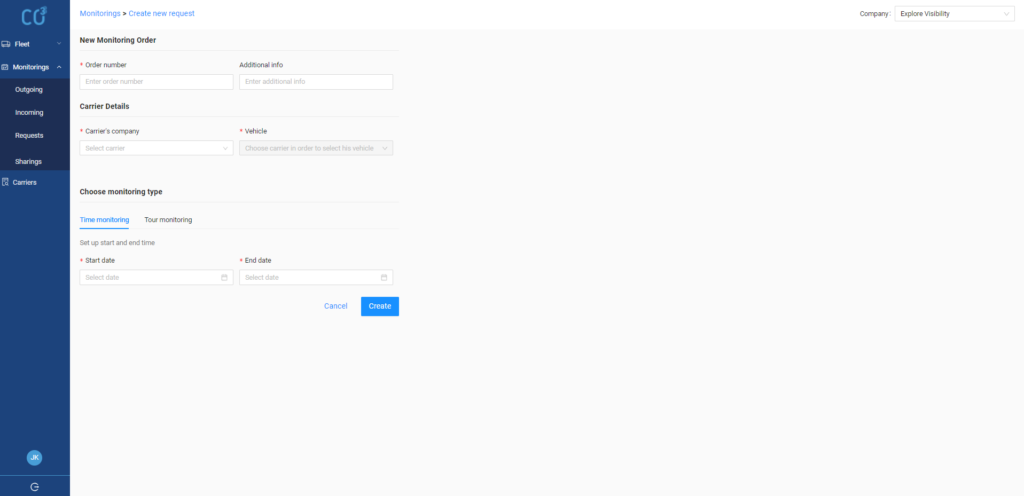 If TIME monitoring is selected, the expected start and end dates and times of the monitoring must be entered: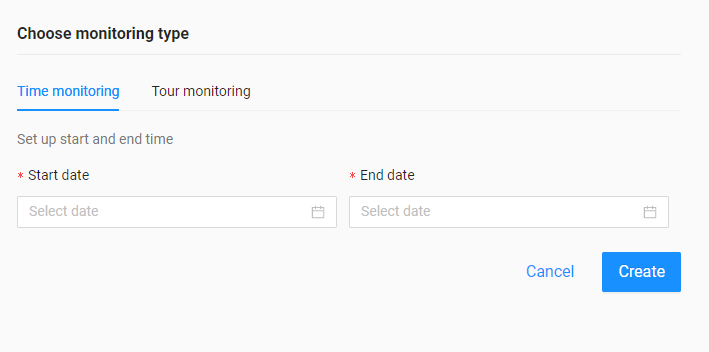 If TOUR monitoring is selected, any number of stops along the route of the monitored order can be specified (minimum 2 feet). For each foot, specify:
address;
the date and time when the vehicle should arrive at a given point;
type of stop – loading or unloading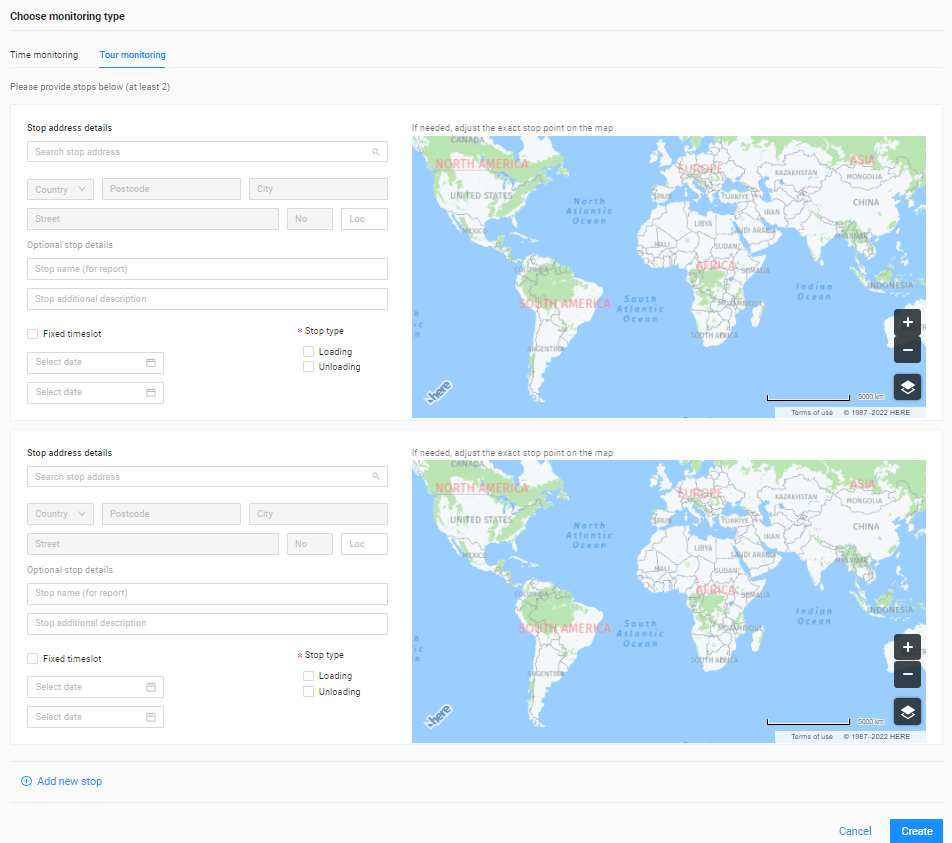 3. After clicking Create in the form, a window will appear to confirm the details of the monitoring: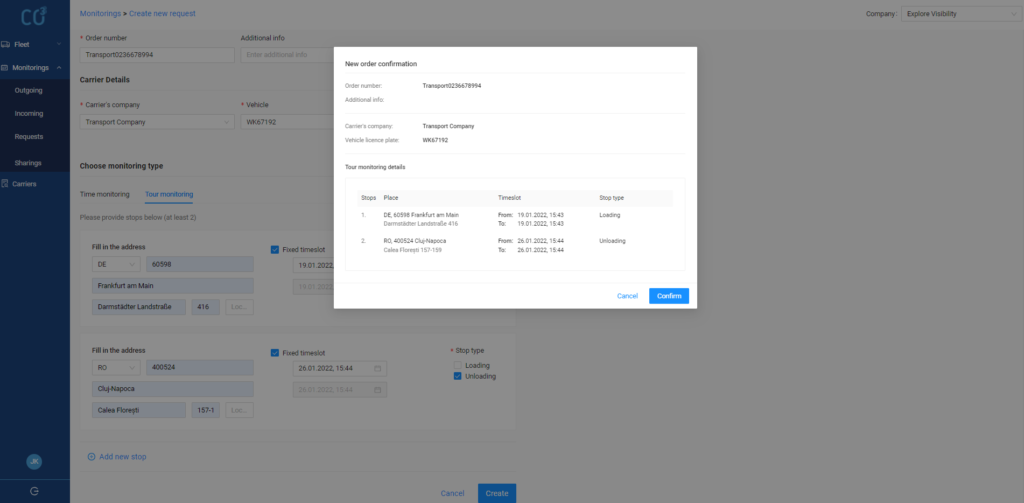 4. The created monitoring is visible in the table under Monitoring >> Outgoing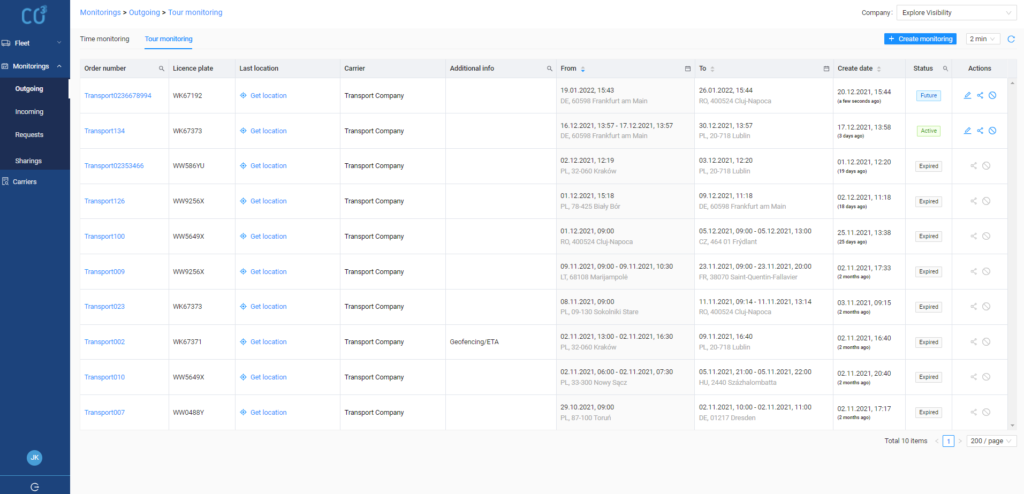 5. The monitoring does not have to be confirmed by the carrier, its consent to share the position has been given beforehand. Monitoring is activated as soon as it is created.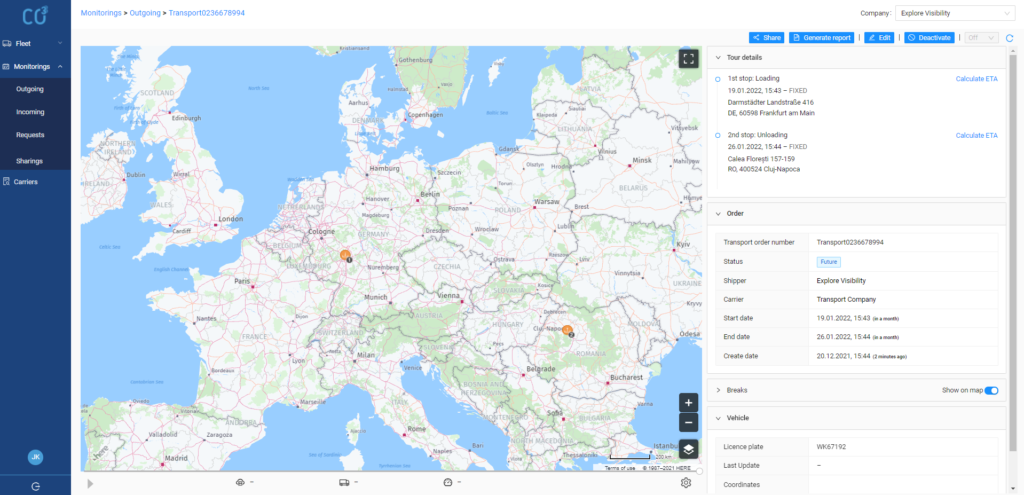 6. Monitoring can be edited by both parties.