Time&Tour Monitoring- monitoring sharing
1. From the Monitorings side menu, select Outgoing or Incoming, and then select the specific monitoring you want to share.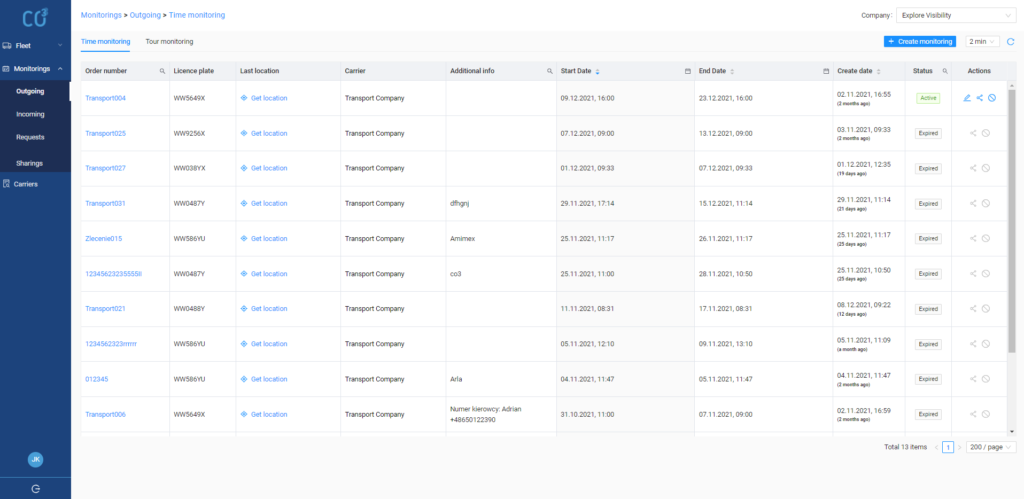 ---
2. Click on the monitoring name in the Order number column.
3. In the monitoring details, select the Share button.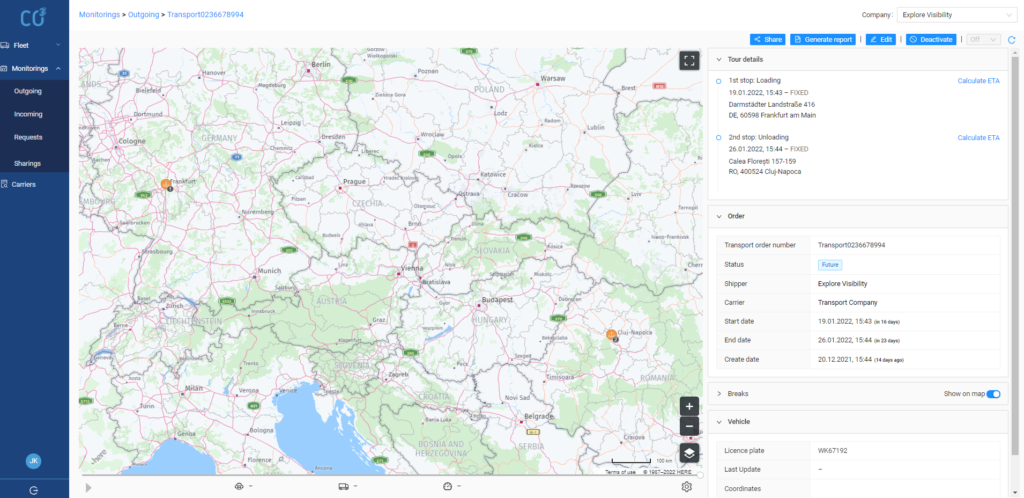 4. In the new opened window you should:
fill in the Email field – email address of the recipient of the monitoring sharing,
fill in the Additional info field (this field is not obligatory) – write any note,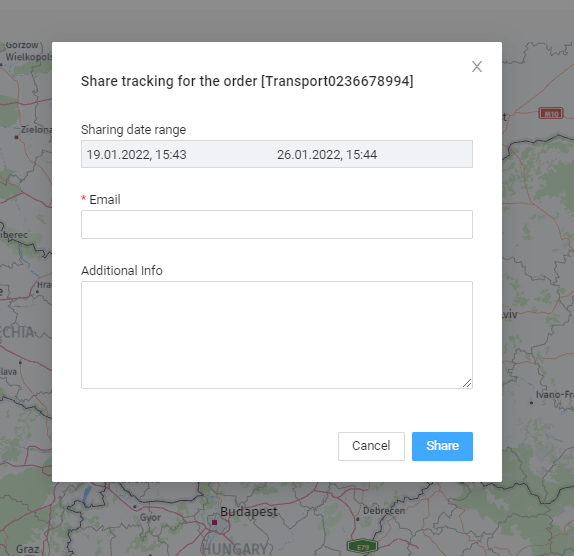 5. In the confirmation window for sending the sharing, you can:
click on the created link and open it,
copy the link by clicking the Copy link button and send it through any channel to other recipients,
click OK and close the window.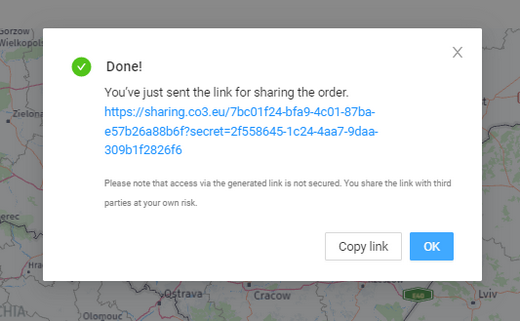 ---
There is no need to have an account on the CO3 platform to use the sharing link.
---
6. The list of active links can be found in the Monitorings >>Sharings menu.
To deactivate sharing, go to the Monitorings >> Sharings menu, find the particular sharing on the list and in the Actions column click the blue icon with an "X".