Express Monitoring: carrier search and account registration
Search engine for carriers available on the CO3 platform
1. At www.co3.eu, click the Search button.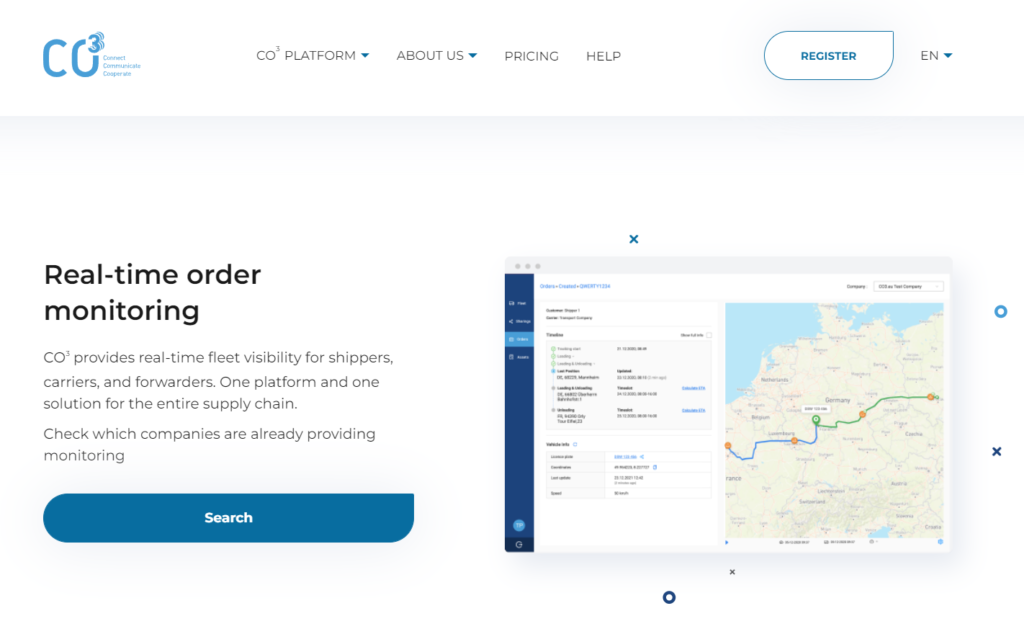 2. One of the fields must be completed on the form:
Company name
EU VAT company number
Vehicle licence plate
---
3. After clicking the Search button, a new window displays whether the company is available on the CO3 Platform.
if the company is available, it is possible to proceed to the creation of a new monitoring request (so-called Monitoring Request)
if the company is not available, you can proceed to send an invitation to the CO3 Platform to the selected subcontractor.
---
4. In both cases, the next step is to register the user on the CO3 Platform. Clicking Yes, I want to try directs you to the registration form on the CO3 platform.
---
User registration on the CO3 platform
1. To register on the platform, select the Register button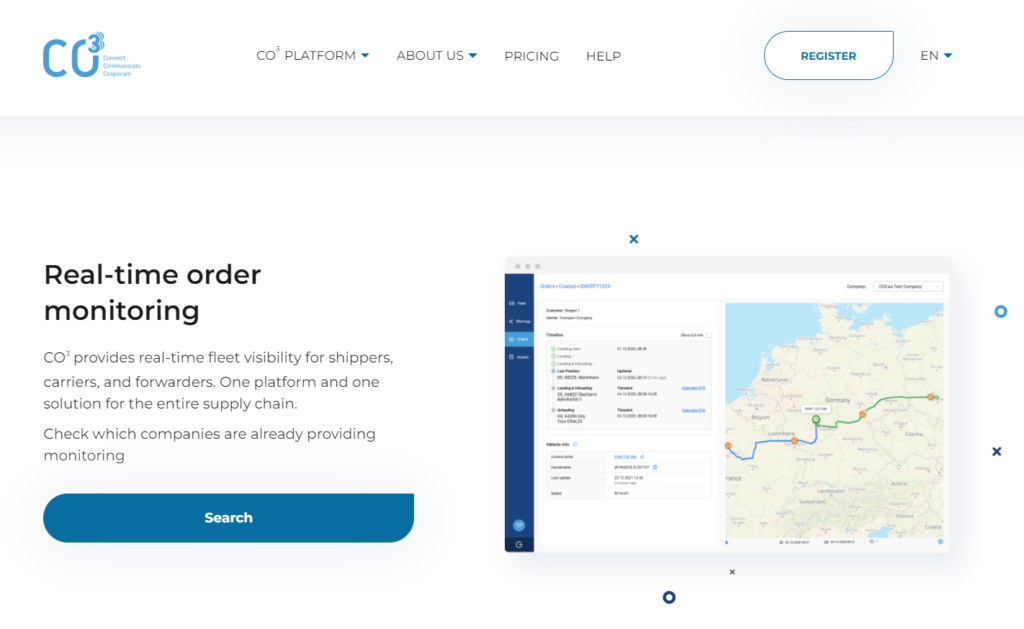 2. The following fields must be completed on the first page of the registration form:
First name
Last name
E-mail address
Phone number (optional)
Password for your account on the platform
Consent to the regulations contained in the CO3 Platform.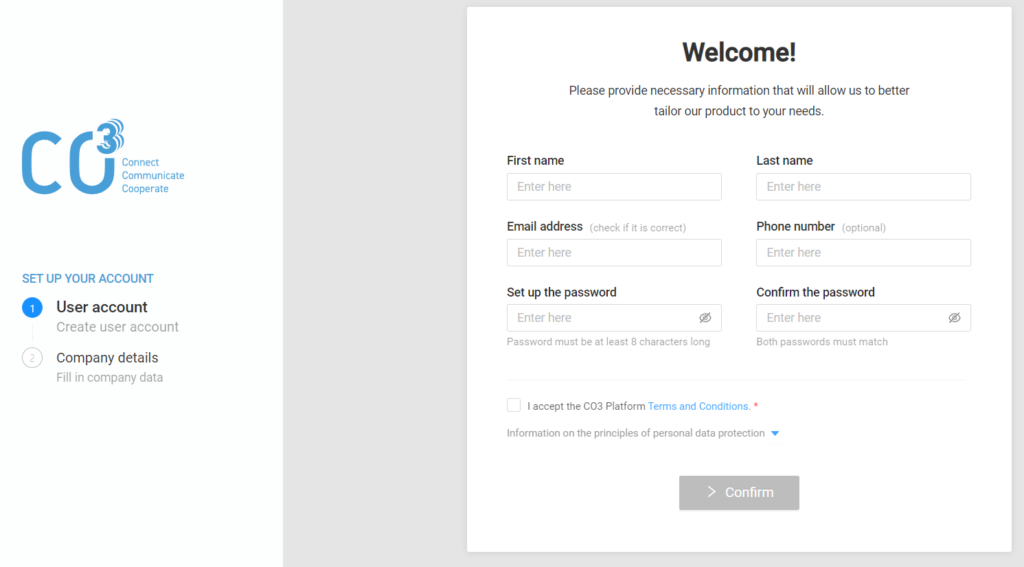 On the second page of the form, fill in the EU VAT number of the company and click Confirm.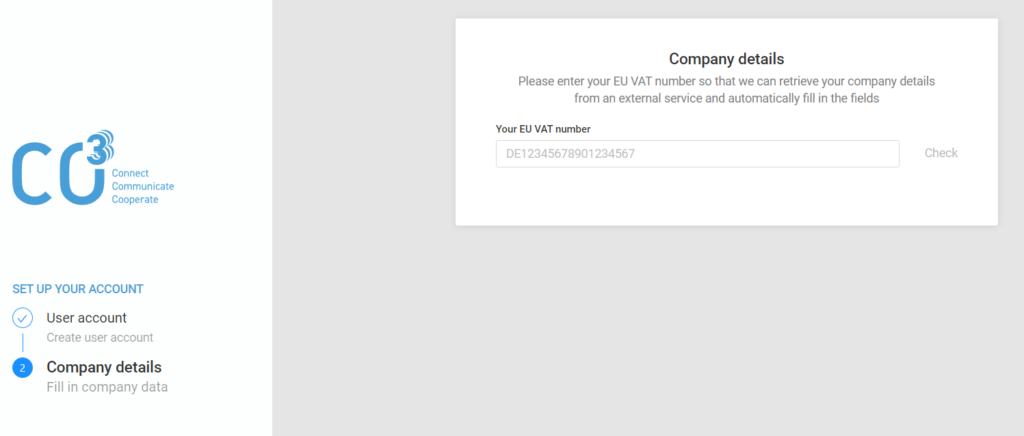 4. If the company data exists in an external service, the form will be completed automatically. If it is not possible to download the data, the company data must be entered manually in the following fields:
VAT number
Company name
Address
5. Answer the question to help identify your needs and then click Confirm.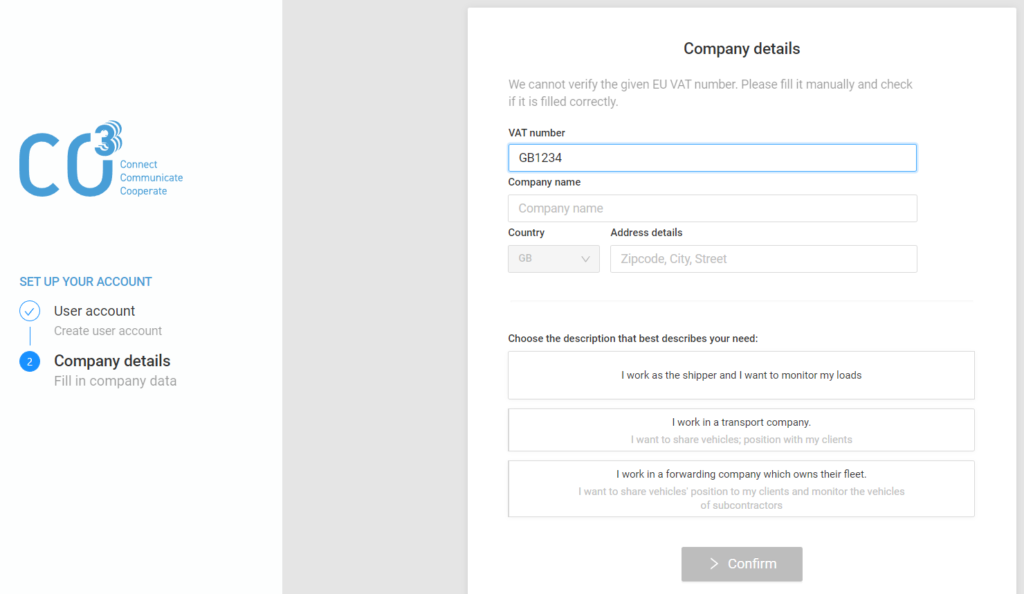 6. In the next step, the user's account is created on the CO3 Platform and is automatically transferred to the account on the Platform. From here you can: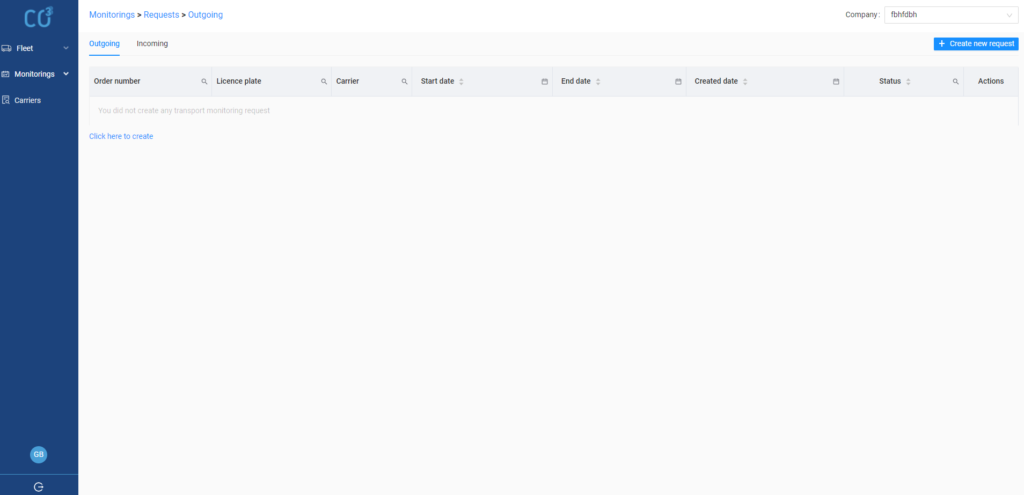 download an individual invitation link, which will immediately provide a link to the carrier from the moment it registers via the link on the CO3 Platform. In the Carriers side menu, click on the Invitation link button. The link copied in this way can be sent in any way (e.g. in an e-mail) to your carriers.