CO3 and advanced telematics data at TransLogistica 2022
305 exhibitors and more than 9,000 visitors from 58 countries – that is the summary of TransLogistica 2022. For the CO3 team, the 3 days of the fair proved to be full of inspiring talks about the potential of using high-quality data to optimise TSL processes.
Analysing the attendance of this year's edition of the International Transport and Logistics Fair TransLogistica Poland, it is noticeable that there was a definite increase in the number of visitors and their areas of interest, which translated into the implementation of the event in 4 exhibition halls. CO3 participated as an exhibitor for the second time and we consider this year's edition of the event successful.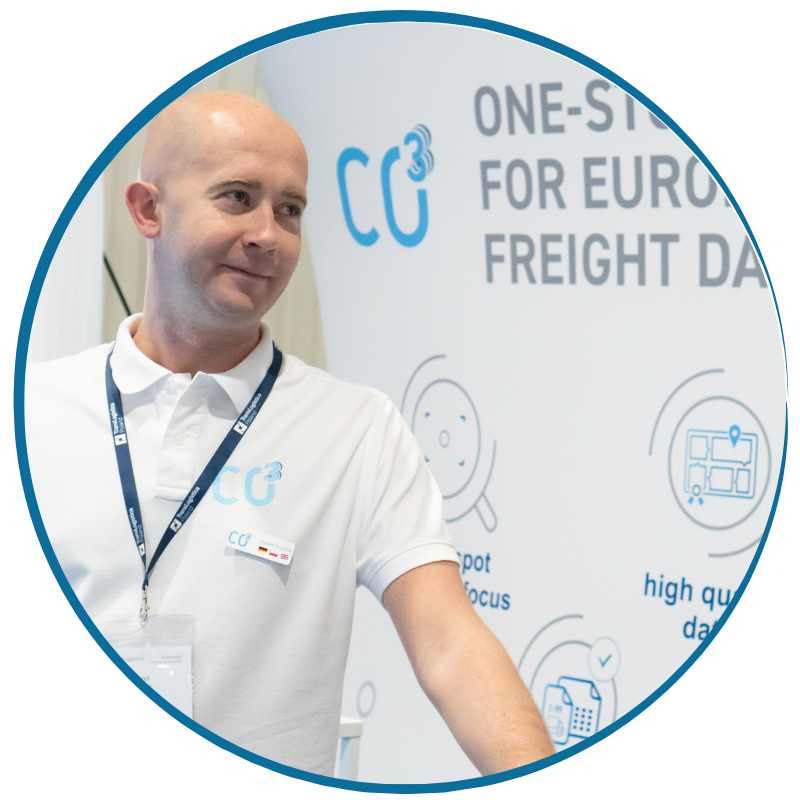 – We treat the TransLogistica fair as an opportunity to meet with entities interested in solutions focusing on the extraction and use of qualitative telematics data that we have not had the opportunity to work with before, as well as an opportunity to meet our existing partners in person. From both these perspectives, our participation in the event was rewarding, says Paweł Tronina, co-founder and CCO of CO3.
– We had many good meetings, deepened relationships and made new ones. Noticing a real change in the demand for obtaining real-time telematics data, we also had the opportunity to speak to a wide audience about the service of advanced telematics data packages enabling the acquisition of data beyond the standard location. The solution, which we believe is the future of real-time visibility, has attracted a lot of interest especially in the context of trailer/trailer monitoring, he adds.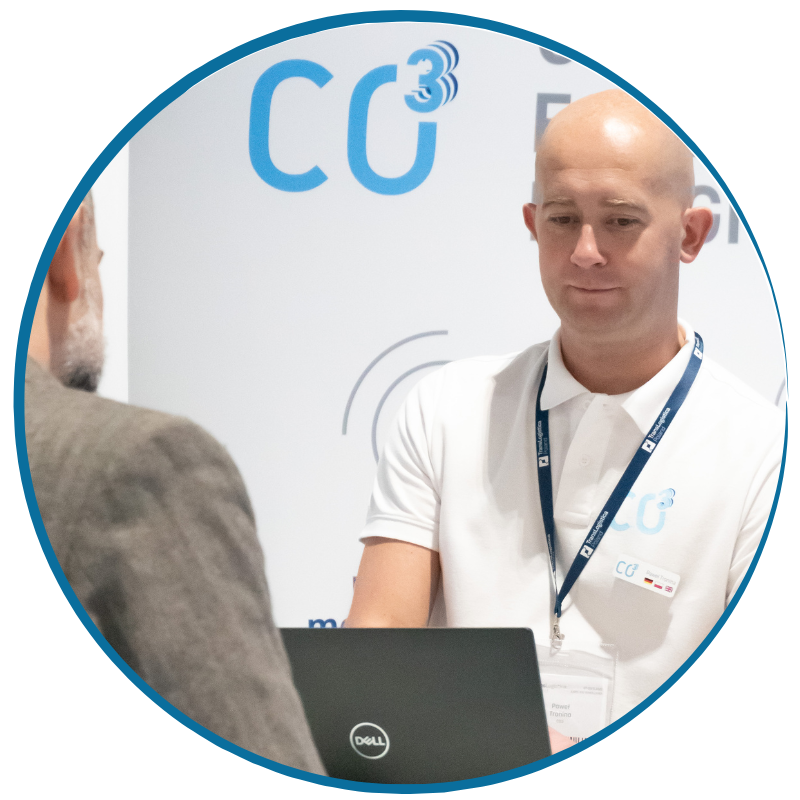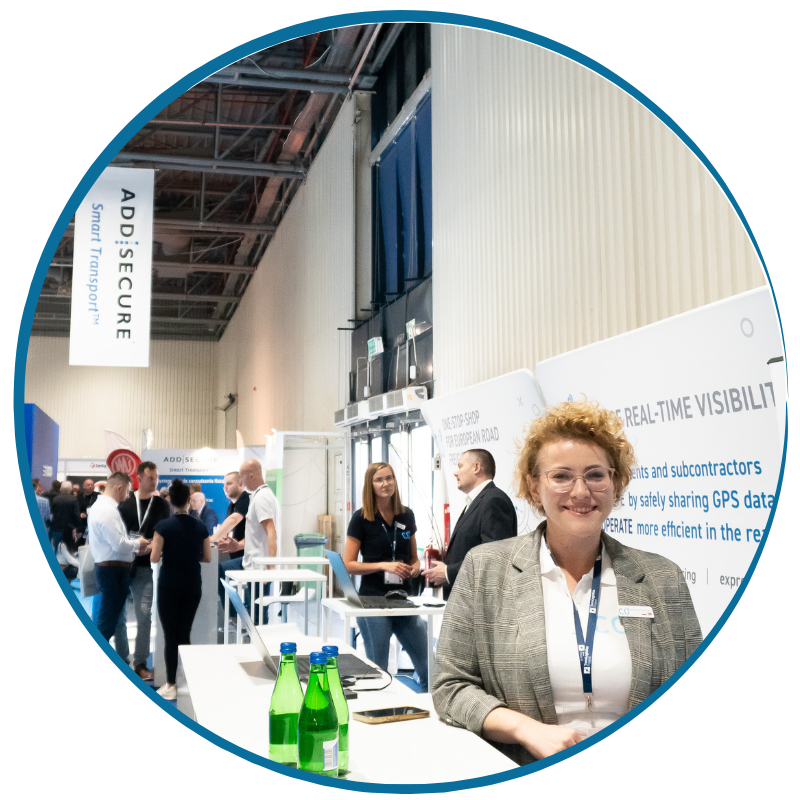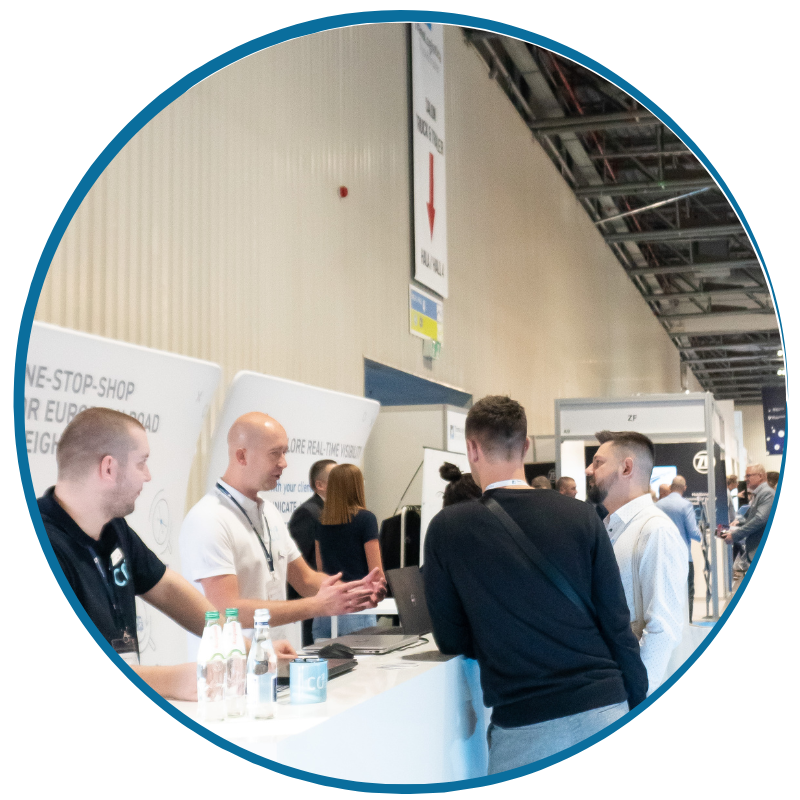 The new service we are offering – which is this year's leitmotif of CO3's presence at the Fair – is a solution that allows large-scale aggregation and use of data from integration with the systems of leading truck, trailer and semi-trailer manufacturers. The system makes available in real time:
data on heavy trucks:

vehicle-related incidents,
remaining driving time,
consumption and fuel level,
engine type and emission class,
total weight of the set;
trailer / semi-trailer data:

braking status,
door opening status,
temperature,
weight and axle load.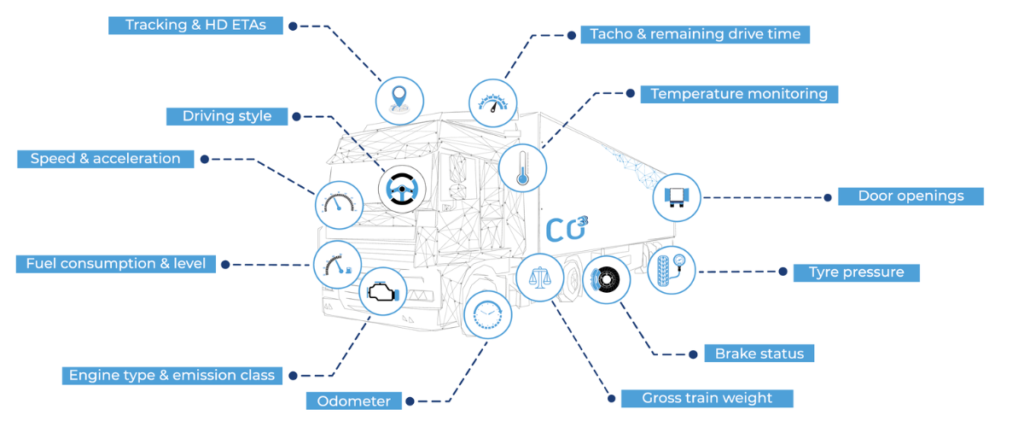 Access to advanced telematics data carries significant potential for identifying variances, optimising processes, reducing the carbon footprint in the supply chain and facilitating precise risk management. For more on the benefits of access to quality data, see the article: What benefits can be derived from improving the quality of location data?